Our Customers Are Our Priority
Our team is passionate about what we do, but we are more passionate about our customers. We understand that security is top of mind and we want to take that burden off of you. You have more important things to worry about, and our team is always ready and on call when you need us. It's important to us that our customers see the value in our platform. We always go a step further to help you understand how your cybersecurity stacks up to industry benchmarks. We break down the important information when you're in a crisis, and in between you'll get consistent update meetings, one-on-one support, and quick access to real people when you need them most.
What Our Customers Are Saying
Cost
"For us to build an internal SOC team operating at a high level 24X7X365 would cost over $500K per year. We cannot afford that. The AgileBlue SOC-as-a-Service is our 24X7 proxy cyber team and our CFO appreciates it."
-Chief Information Officer, 500 Bed Hospital 
Technology
"We used another SOC-as-a-Service and their technology was bulky with appliances that did not meet the needs of our hybrid cloud/on-prem infrastructure. AgileBlue's technology is modern, portable and completely protects our unique and distributed infrastructure."
-Chief Information Security Officer
Mid-size Retailer 
Security
"We began migrating our networks and mission critical applications to the cloud in a serverless architecture. AgileBlue's SOC-as-a-Service makes me feel at ease because their technology protects all attack surfaces including on-prem, cloud and our branch offices."
-Chief Technology Officer, Mid-Size Financial Institution
Partnerships Around The World
AgileBlue is proud to serve businesses across the globe. From our partnerships to each individual customer, we have you covered.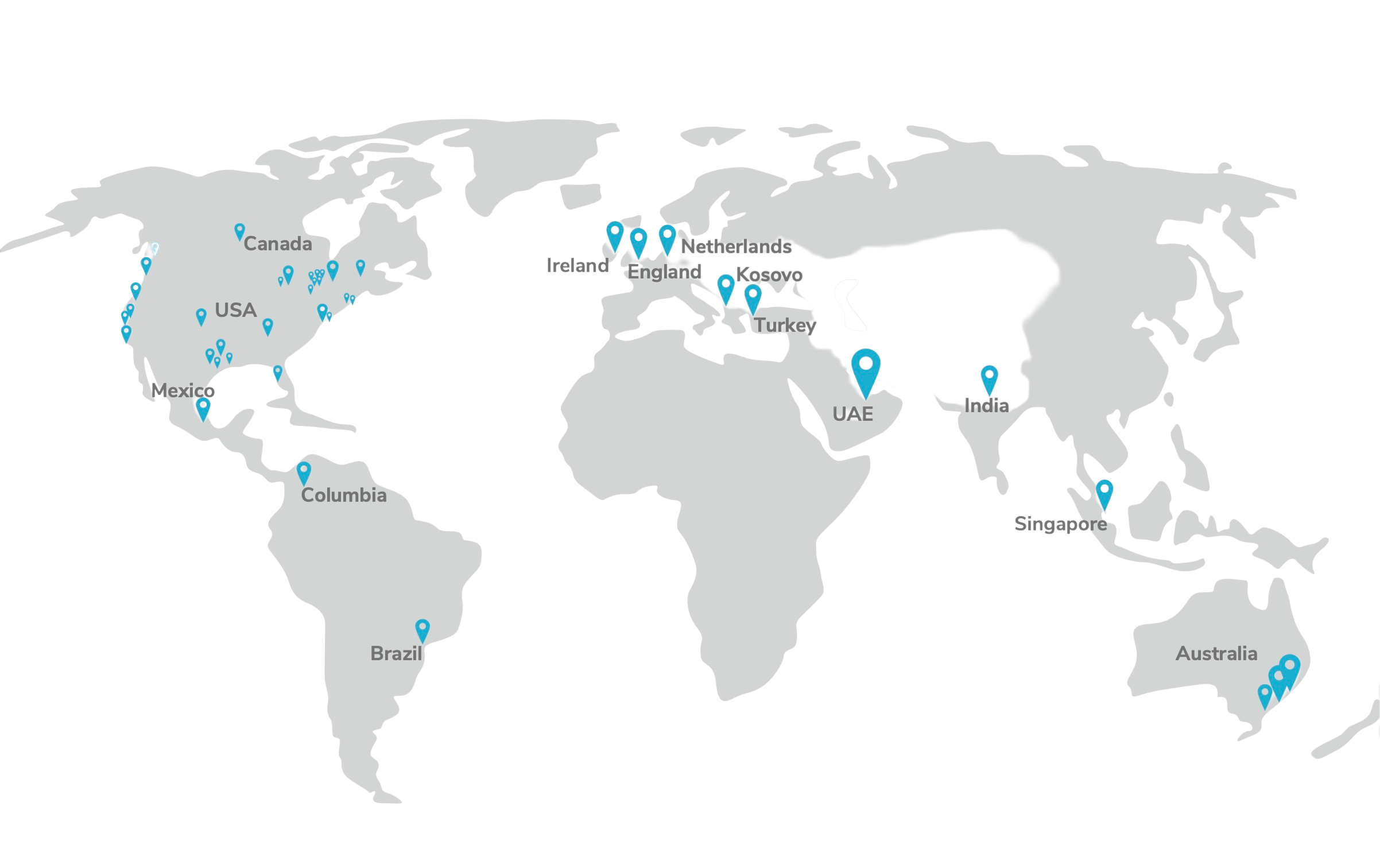 Ready To Protect Your Company?
Subscribe to our newsletter