We Detect Threats Before You're Breached
Automated monitoring, so you can rest easy.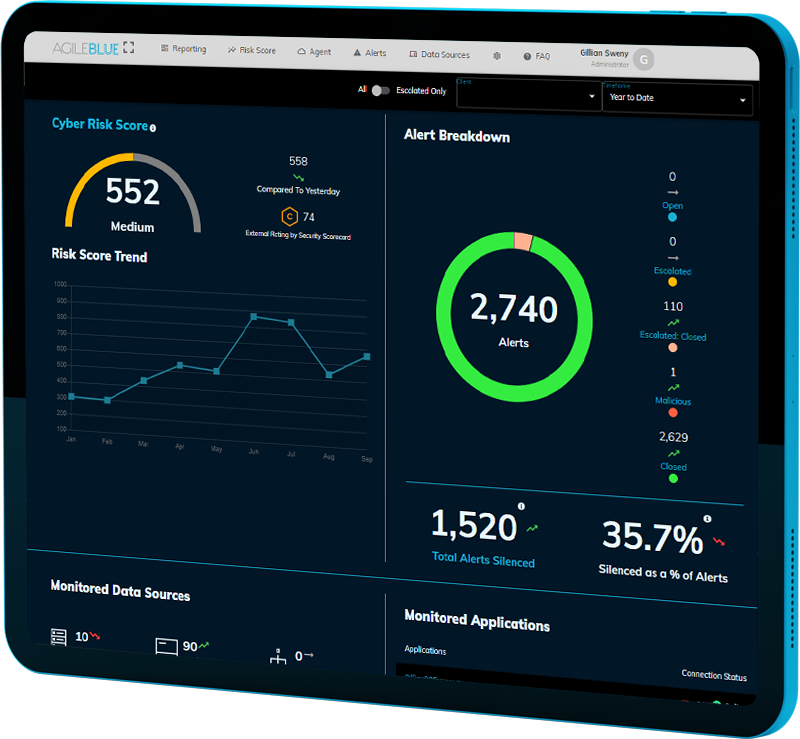 Proven to detect threats faster and more accurately across your entire digital infrastructure and cloud.
24/7
Monitoring & Detection
95%
True Positive Confidence Scoring
2 Week
Average Deployment
Machine Learning Technology
No more lying awake, dreading your next breach. Our advanced machine learning detects attacks before they happen. AgileBlue is cyber security that puts you to sleep.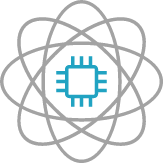 Automated Threat Monitoring
Reacting to threats isn't our thing; we predict and stop them before they happen. AgileBlue is continuous threat intelligence that your IT team will thank you for.

Advanced Threat Detection
You don't have time to analyze every risk factor, so we do it for you. AgileBlue monitors every one of your cloud and endpoints faster, with a 95% true positive rate.

A Partner with Power
We're not called Agile for nothing. Our custom platform learns your network's unique risks, then monitors, analyzes, and adjusts to keep you secure.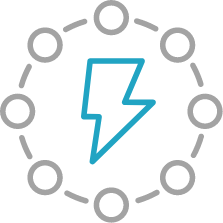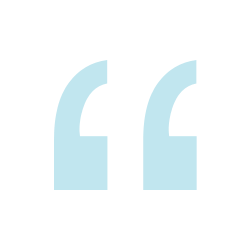 For us to build an internal SOC team operating at a high level 24X7X365 would cost over $500K per year. We cannot afford that. The AgileBlue SOC-as-a-Service is our 24X7 proxy cyber team and our CFO appreciates it.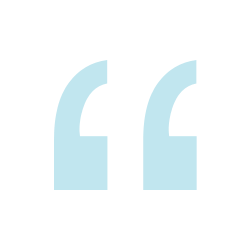 We began migrating our networks and mission critical applications to the cloud in a serverless architecture. AgileBlue's SOC-as-a-Service makes me feel at ease because their technology protects all attack surfaces including on-prem, cloud and our branch offices.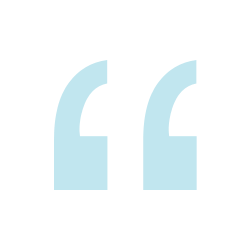 We used another SOC-as-a-Service and their technology was bulky with appliances that did not meet the needs of our hybrid cloud/on-prem infrastructure. AgileBlue's technology is modern, portable and completely protects our unique and distributed infrastructure.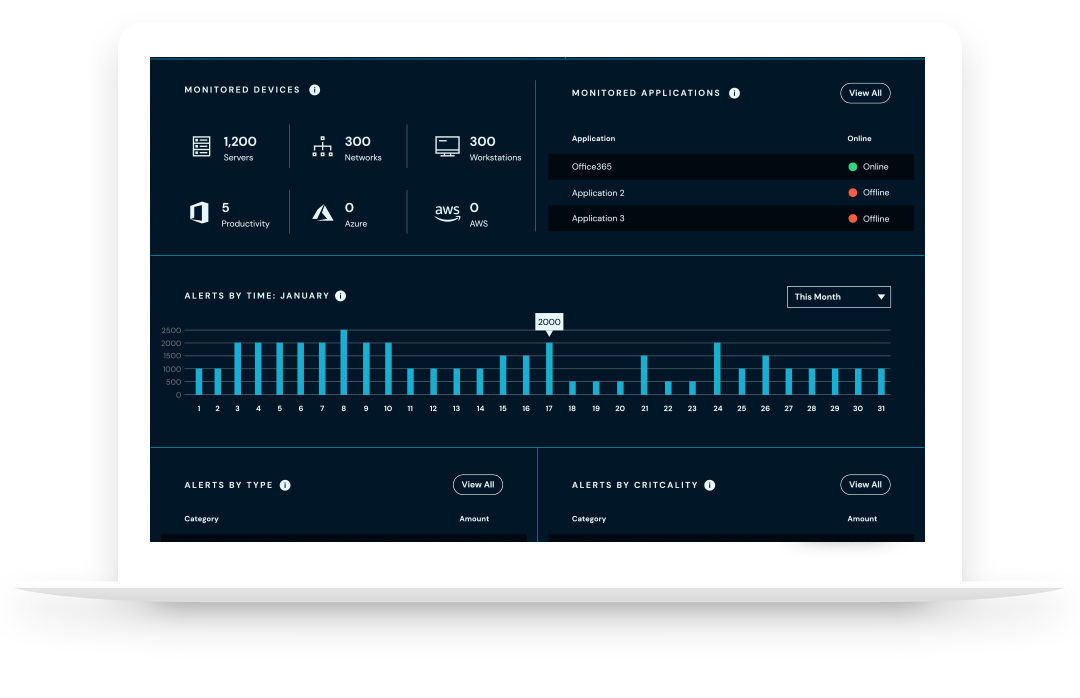 We're ready to help. Really.
Automation is for threat detection, not customer service. With us, you'll get consistent update meetings, one-on-one support, and quick access to real people whenever you need them.
Subscribe to our newsletter