EMBRACE THE FUTURE.
SECURE YOUR PRESENT.
The AI-powered SOAR | XDR platform that automates detection and response for our entire SOC with the 24/7 human touch you trust.
AgileBlue's Sapphire AI highlights the power of combining human expertise with artificial intelligence.
Minutes or less to correlate millions of log events into an actionable response
True positive confidence scoring with our LLM's and machine learning
in MTTR reduction and 5X reduction in MTTD 
Boost your organization's cyber defenses with AgileBlue Sapphire AI.

Our platform brings together cutting-edge machine learning, automated intelligence, and deep learning technology with the help of human expertise to tackle talent deficits, exhaustion, and ineffective methods within your organization. It's time to elevate your game and safeguard your business like a pro!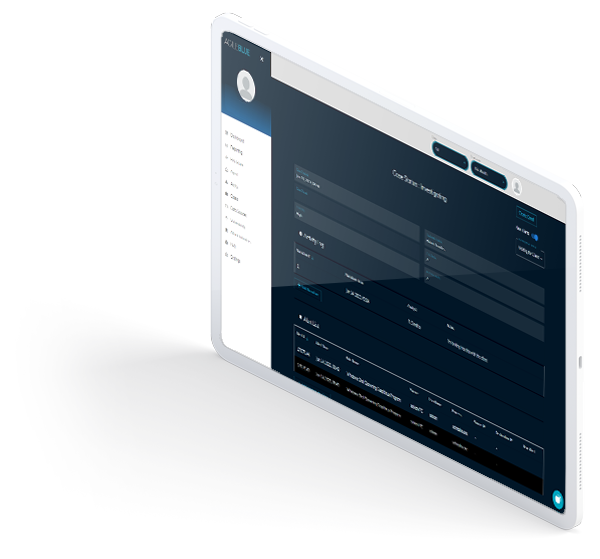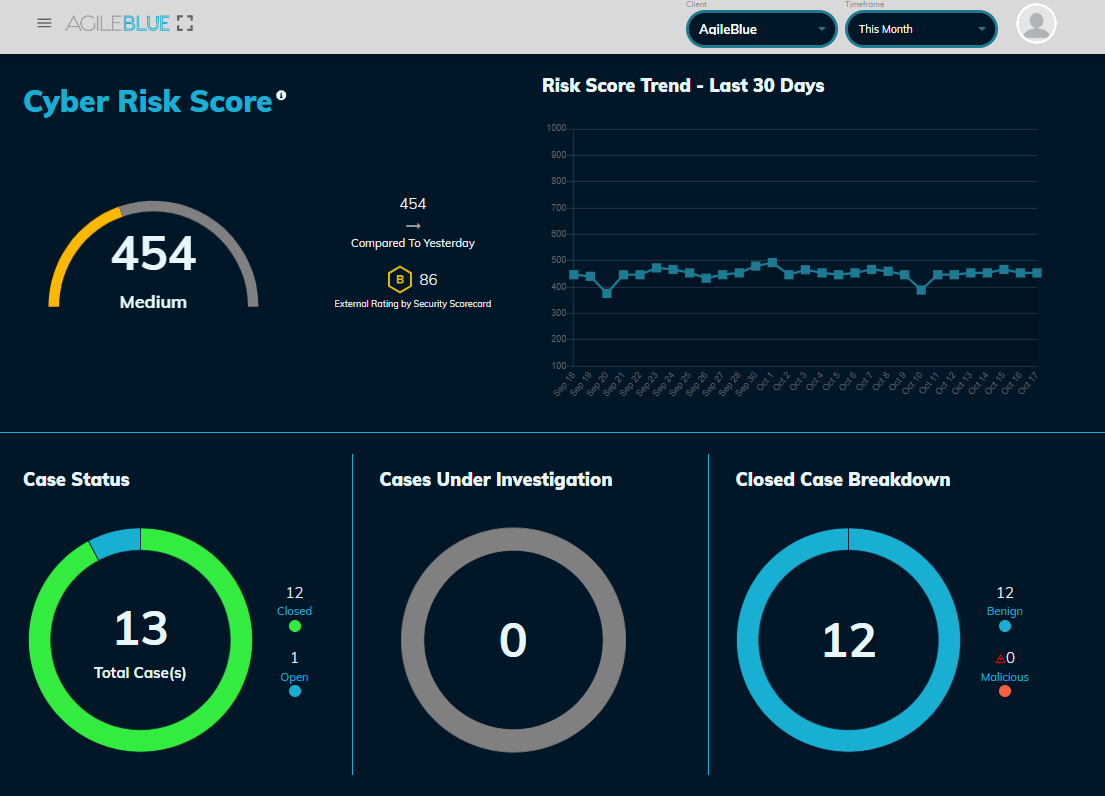 SOC | SOAR
AgileBlue's SOC|SOAR platform provides 24/7 monitoring, threat detection, cloud-based SIEM, and response to identify a breach before it occurs.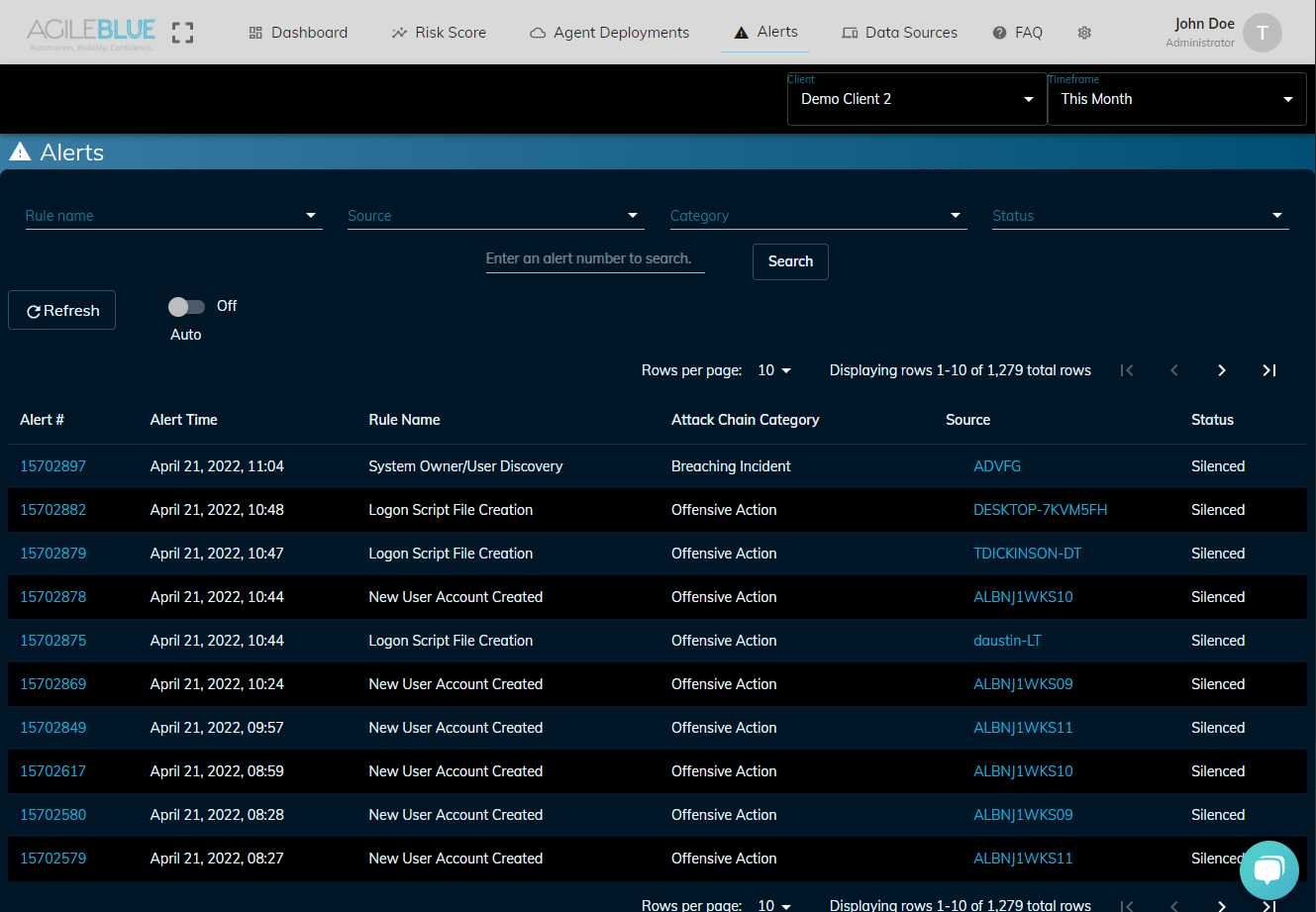 EDR
AgileBlue's EDR helps to extend our monitoring of the cloud, network, and devices by providing an additional layer of security for endpoints.
Cyber Risk Score
AgileBlue's Cyber Risk Score instantly identifies vulnerabilities, actively exploiting threats to help you rigorously protect your business.
"AgileBlue monitors our entire infrastructure"
from data center to client endpoint, without our staff micromanaging rule engines and wasting man-hours on false positives. We would never be able to deploy and maintain such a comprehensive solution without AgileBlue on our team.
Matthew E.
Chief Information Security Officer,
Financial Firm
"For the first time, AgileBlue makes cybersecurity services affordable"
for small and medium size organizations to have detection capabilities. They fill the hole that these organizations have missing from their cybersecurity efforts.
Gary P.
President,
Healthcare IT Consulting Firm
"We saw benefit in AgileBlue the first day we activated the agent and started monitoring."
Within a few minutes, our AgileBlue SOC Analyst contacted us to make us aware of detected malicious activity.
Andrew D.
Head of Security and Service Management,
Technology Company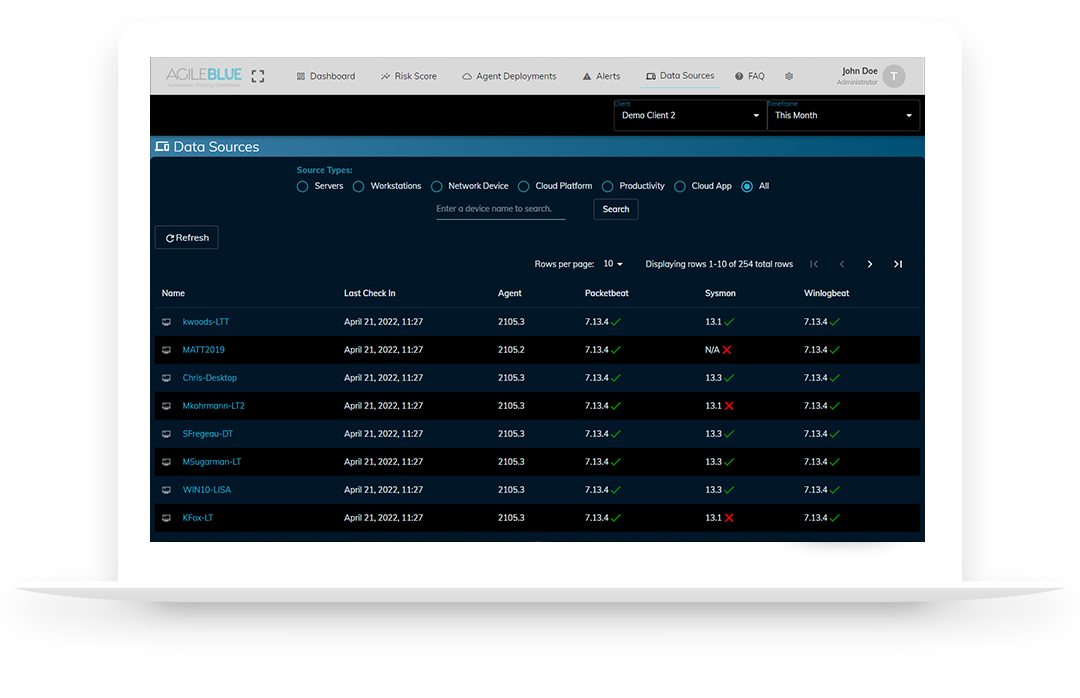 We're ready to help. Really.
Automation is for threat detection, not customer service. With us, you'll get consistent update meetings, one-on-one support, and quick access to real people whenever you need them.
Subscribe to our newsletter