Detect Cyber Threats
Before a Breach
AgileBlue Differentiators: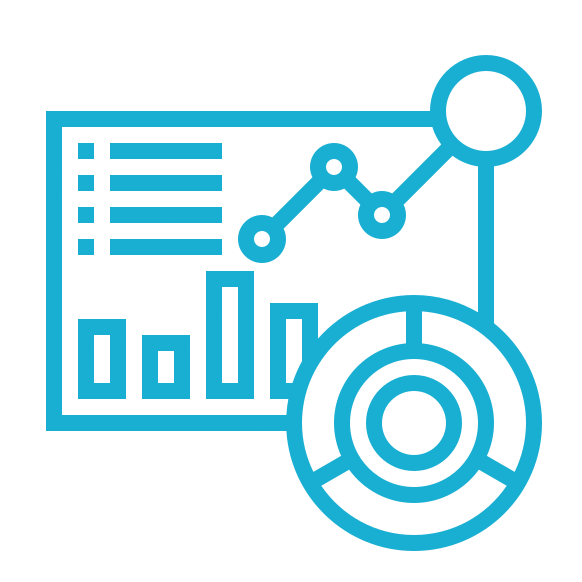 Security Orchestra-tion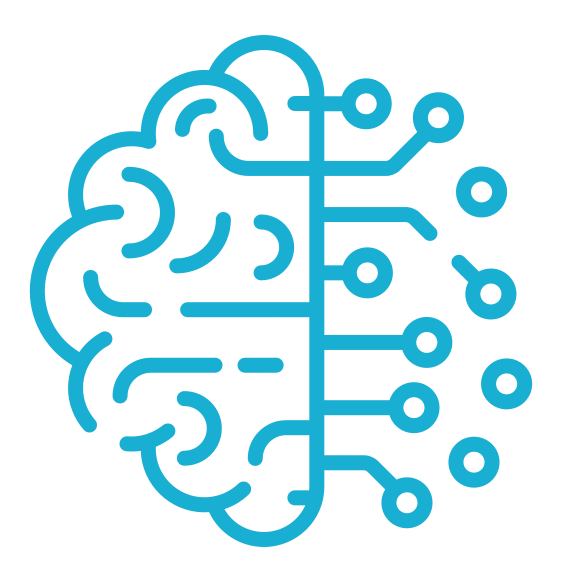 Integrated Threat Intel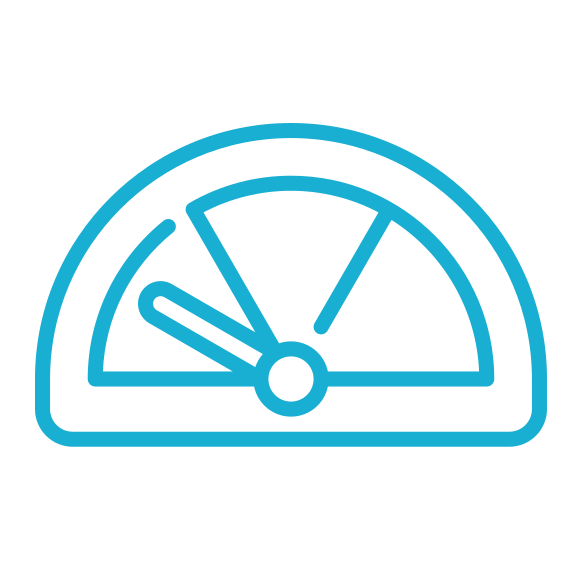 Cyber Risk Score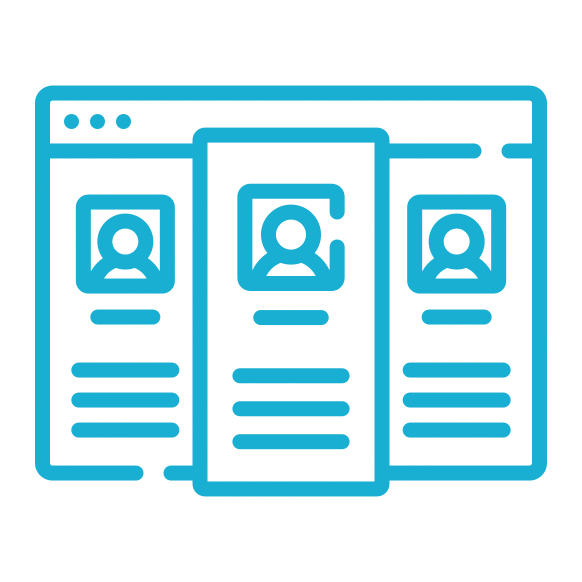 Multi-Tenant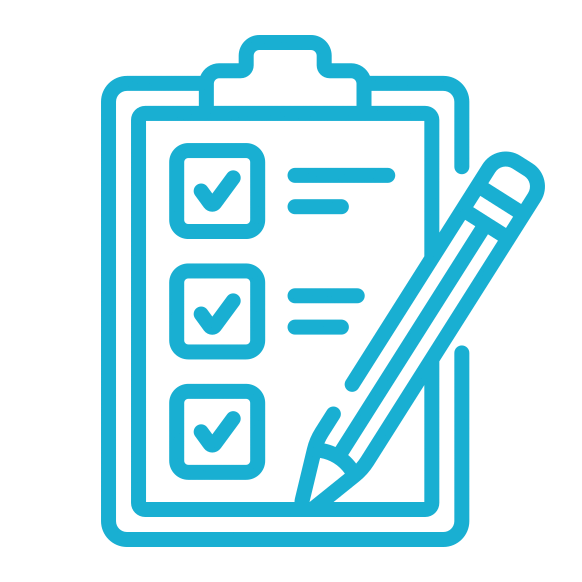 Dashboards & Reporting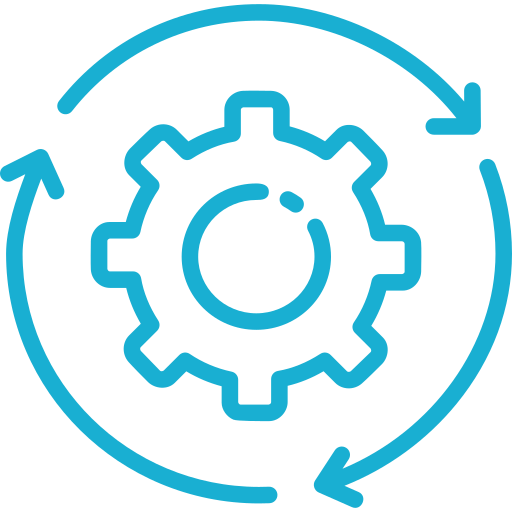 XDR Auto Response
Service Comparison
EDR

MEDR

SIEM

MDR

Monitor Your Entire Digital Infrastructure
Identify and detect risks across your network, could platforms, endpoints and applications.

Machine Learning & User Behavior Analytics
Real-Time Alerts driven by anomalous patterns in
your data.

SIEM Access and Visibility
See all security log data in the SIEM, ondemand
access to retained logs.

Instant Access to Security Experts
Communicate around the clock with a US-based
SOC Team.

Issue Triage and Guided Remediation
Critical events and actionable insights are delivered
in ~ 8 minutes.

Silencer Technology
Detect the indicators of attack faster and with a
95% confidence score.

Threat Hunting
Daily hunting for suspicious activity across all of
your environments.

Per Client Cyber-Risk Scoring
Based on 13 critical security factors and Indicators
of Attack (IoA) from MITRE framework.

Pooled & Tiered Partner Pricing
Flexible and predictive pricing based off client
profile.

Per Client On-Boarding Concierge
White-glove setup and integration to monitor and
enhance existing security layers.
Managed Endpoint Detection & Response (MEDR)
Only covers endpoints, leaving vulnerabilities within the environment.
Managed Detection & Response (MDR)
Limited by vendor and by levels of detection and response
for the entire environment.
Extended Detection & Response (EDR)
Requires the people and processes of a SOC to operate.
Security Information and Event Management (SIEM)
Collects security data, requires a SOC team to operate.
We don't just watch for 'normal' industry threats. Our machine learning adapts to the behaviors of your specific cloud, network and users to create one-of-a-kind security operations center.
Our algorithms look for malicious threats, malware,
ransomware, and software vulnerabilities. Our 24 x 7 x 365 promise to you includes human-based responses, asset discovery, vulnerability assessment, intrusion detection, behavior monitoring, log management, and cloud-based SIEM.
We'll break down the info when you're in a crisis, and in
between you'll get consistent update meetings, one-on-one support, and quick access to real people when you need them.
2 week deployment time using a single agent across all endpoints
Integrates with core threat vectors; Devices, Network, Cloud, Apps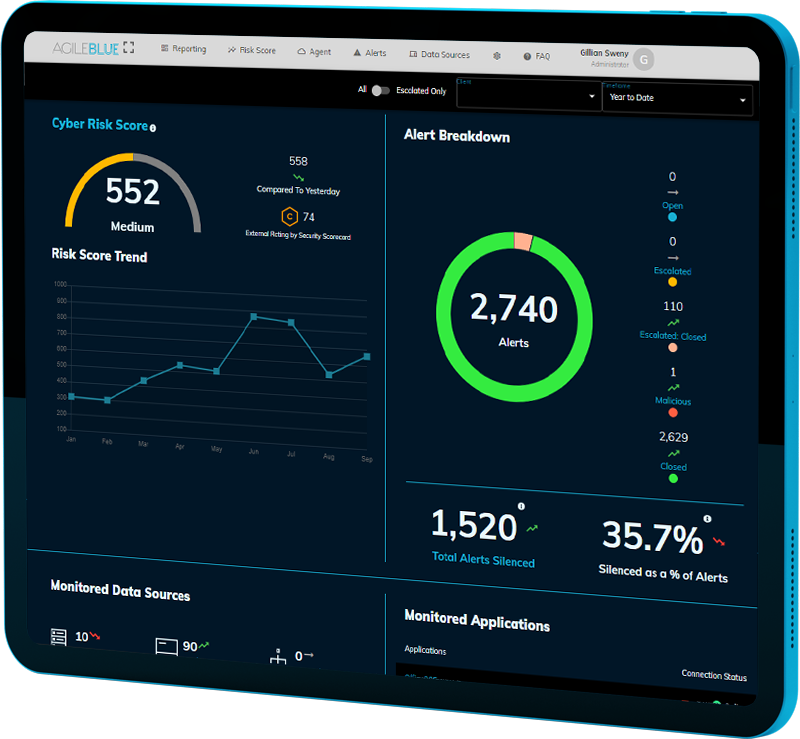 Ready To Protect Your Company With AgileBlue?
Subscribe to our newsletter