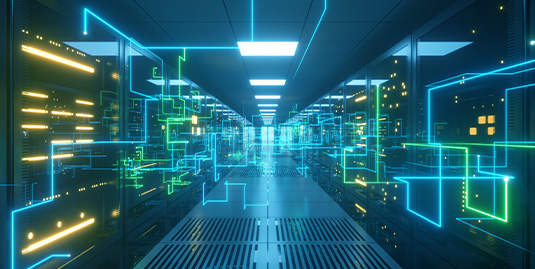 You're a managed service provider, an accounting and advisory firm, or a general technology contractor looking to give your clients the capabilities of a cyber security operations center. We're your new best friend. We keep our eyes on the security needs of each one of your unique clients, so you can stay focused on making your customers happy and growing your business.
We think about your clients' security all day, so you don't have to. AgileBlue's always on-the-clock monitoring won't let you miss a thing. We bring you our "Silencer," a machine learning and user behavior analytics platform that boasts a 95% true positive rate.
You can't be in the dark when it comes to your clients' security. With AgileBlue, there are no surprises. With some of the most advanced machine learning in the industry, we detect the indicators of an attack before you're breached. But we don't just flag an alert and disappear. Once the machines do their job, our people immediately step in to break down your Risk Score and what needs to happen next.
Monitor the activity your clients care about, ignore the stuff they don't. We customize your AgileBlue experience to analyze and detect exactly what you need it to. Our machine learning adapts to the behaviors of your clients' specific cloud, network and users to create a customized definition of "anomalous activity" unique to their organization. We even give your clients a custom Cyber Risk Score that makes their security easy to understand.
Industry Leading Commissions
We grow better together. With AgileBlue, you get industry-leading commission rates, and permission to white-label our portal.
Free Product Testing and Training
We get it – bringing on a SOC partner is a big commitment. Get to know us and our technology with our free product testing and training programs.
Priority Access to Sales and Support
No jumping through hoops to talk to a real person. No ignored emails. No unanswered questions. You can reach our experts whenever you want. Really.
Marketing Programs
If you've got the best tech on your side, you want to tell prospective clients about it. We'll help you market your business with webinars, events and collateral.
Multi-Tenant Portal
View and generate reports for all your client activity with our multi-tenant partner analytics portal.
Competitive Pricing
Security is a necessity; outrageous pricing is not. We give you fixed monthly cost, with no surprises and easier budget conversations.
Partnered and Integrated with the Best
You give your clients the best of everything, so we give you an integrated cyber security operations center that can keep up. We pair well with market-leading commercial products and open-source technologies so you can rest assured that no endpoint goes unmonitored.

What Do You Say, Ready to Get Started?
Subscribe to our newsletter