From Threats to Defense: Harnessing AI in the Battle Against Cyber Attacks
Featured Whitepaper
Discover the futuristic solution to cybersecurity challenges – artificial intelligence (AI). With its advanced algorithms and machine learning techniques, AI offers faster threat detection, proactive threat hunting, and automated response. Experience enhanced security and lower risk levels on the digital landscape with AI-powered cybersecurity measures. Don't let evolving threats slow you down. Read more about harnessing AI in the battle against cyber attacks.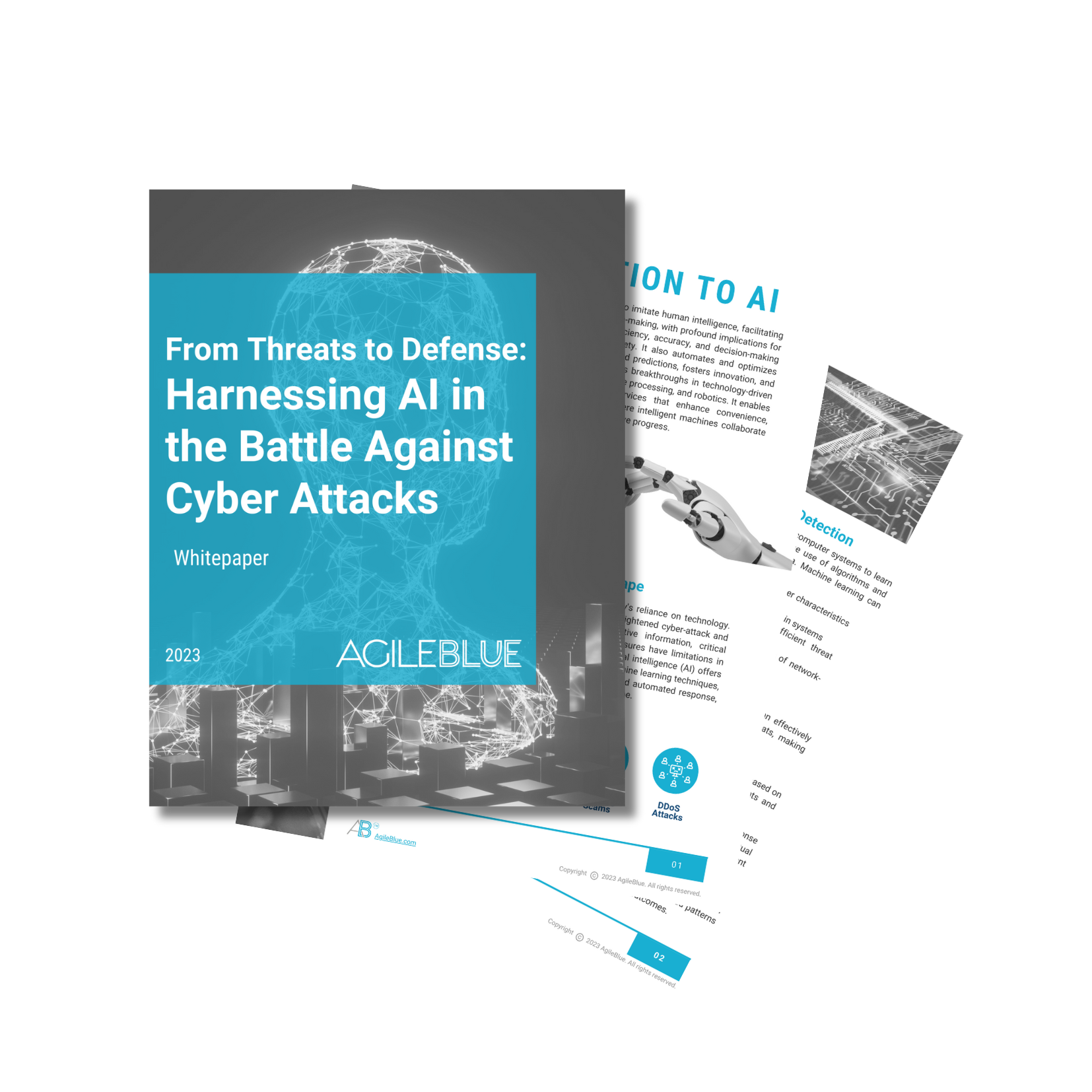 Defending SLED Organizations Against Cyberattacks
Whitepaper
State and local agencies and education (SLED) organizations need a robust, secure, and resilient IT infrastructure due to the industry being at high risk of cyberattacks. Our latest webinar reviews reasons SLED organizations are highly targeted, some of the largest SLED cyberattacks recorded and way to defend and prevent cyberattacks these organizations
Cloud Vulnerabilities and Hardening Cloud Posture
Whitepaper
As cloud adoption accelerates, it's critical to manage your security risks within your growing number of cloud services. One single misconfiguration can lead to a serious data breach. Our whitepaper discusses the benefits of proper cloud configuration and CSPM, monitoring and securing your cloud, and simplifying your cloud security.
Understanding and Implementing Vulnerability Management 
Whitepaper
Vulnerability management seeks to close security gaps before they are exploited by threat actors, making it an integral step in avoiding cyber-attacks. It's important to note that vulnerability management isn't a set-it-and-forget-it approach. IT teams must be aware that new vulnerabilities may emerge daily within the organization. 
Automation is the Key to the Modern SOC|XDR
Whitepaper
AgileBlue's 5 steps + 3 keys for cyber resilience and SOC efficiencies to transform security operations in combating advanced cyber-attacks. Within this whitepaper you will learn about the challenges for SOC in a future digitized and AI world.
The Value of SOCaaS to Organizations
Whitepaper
The primary benefits of SOC-as-a-Service are economics and cybersecurity coverage. Substituting an in-house security operations center for a SOC-as-a-Service provider can reduce annual spend by up to 80%. 
CMMC: What You Need to Know
Whitepaper
The CMMC defines a contractor's cybersecurity maturity based on five levels that rank their cybersecurity from "Basic Cyber Hygiene" to "Advanced/ Progressive Cybersecurity." In 2020, the U.S government lost $18.88 billion after they faced several large recovery cost payouts following almost 80 ransomware attacks. 
Logistics 
Industry Whitepaper
At least 55% of logistics employees feel they are ill-equipped to identify or handle a cyberattack. Although the digital transformation within the logistics and transportation industry has proven to be a growing success, it also means that the industry has become an easy target for cyber criminals.
Healthcare
Industry Whitepaper
The implications of a cyberattack on healthcare systems can not only cost institutions millions of dollars but, they can often be a life-and-death matter for patients. With an increase in connected medical devices, cloud networks and remote workers, there is a greater surface for cybercriminals to attack.
Manufacturing
Industry Whitepaper
Limited IT staff, cybersecurity expertise, and budget make manufacturers prime targets for money-driven hackers. Cyberattacks are constantly growing in number, intensity, and sophistication. Forward-looking companies are now looking to utilize resilient security programs through effectively monitoring and quickly responding to cyber and digital threats.
Online Retail
Industry Whitepaper
The first few months of the decade saw 10 years of growth in the use of online retail according to McKinsey. With more and more retailers transitioning to online models, information technology (IT) teams are being stretched thin to keep up with the demand. Retailers must work to keep their financial and customer data out of the hands of cybercriminals.
Legal
Industry Whitepaper
Law firms are prime targets of cybercriminals in today's hyperconnected world. Small & Mid-Size firms were victimized in 58% of breaches while 40% of the law firms breached didn't even know it according to the ABA. Advanced threat detection SOC-as-a-Service is what law firms need to protect network infrastructure and client data.
Financial Services
Industry Whitepaper
95% of technology leaders expect cybersecurity threats to grow — but only 65% have a cybersecurity expert on staff. The emerging area of SOC-as-a-Service offers financial institutions the opportunity to augment their existing IT staffs and improve their security postures while at the same time simplifying compliance.
Government
Industry Whitepaper
Only 68% of U.S. states have a documented and approved cybersecurity strategy. The main barrier to effective cybersecurity in the U.S. is due to claims of a lack of budget. As technology becomes more advanced it's crucial that governments are equipped with the proper cybersecurity.
What is XDR?
eBook
AgileBlue's most recent eBook- What is Extended Detection and Response (XDR) is packed full of the what, how and why of XDR. To put it simply–XDR collects and automatically correlates data across multiple security layers, so threats are detected faster and security analysts improve investigation and response times. Interested in a deep dive into how it works? Learn more by downloading our free eBook.
Understanding Ransomware & Payloads
eBook
Get the facts on ransomware and malicious payloads. Ransomware attacks have been making frequent news headlines. But do you truly understand these impending threats? Here is what you need to know – to reduce the likelihood of a ransomware attack on your organization.
Ready To Protect Your Company With AgileBlue?
Subscribe to our newsletter