Application Monitoring
24/7 Detection of Cyber Events in Your Business-Critical Applications
Deep insights into your full tech stack
AgileBlue's SOC | XDR Platform monitors your business-critical applications 24×7. Our application monitoring grants you full visibility into your entire technology stack from infrastructure to cloud. We help you quickly understand how your application performance effects your business so you can get back to focusing on…other things.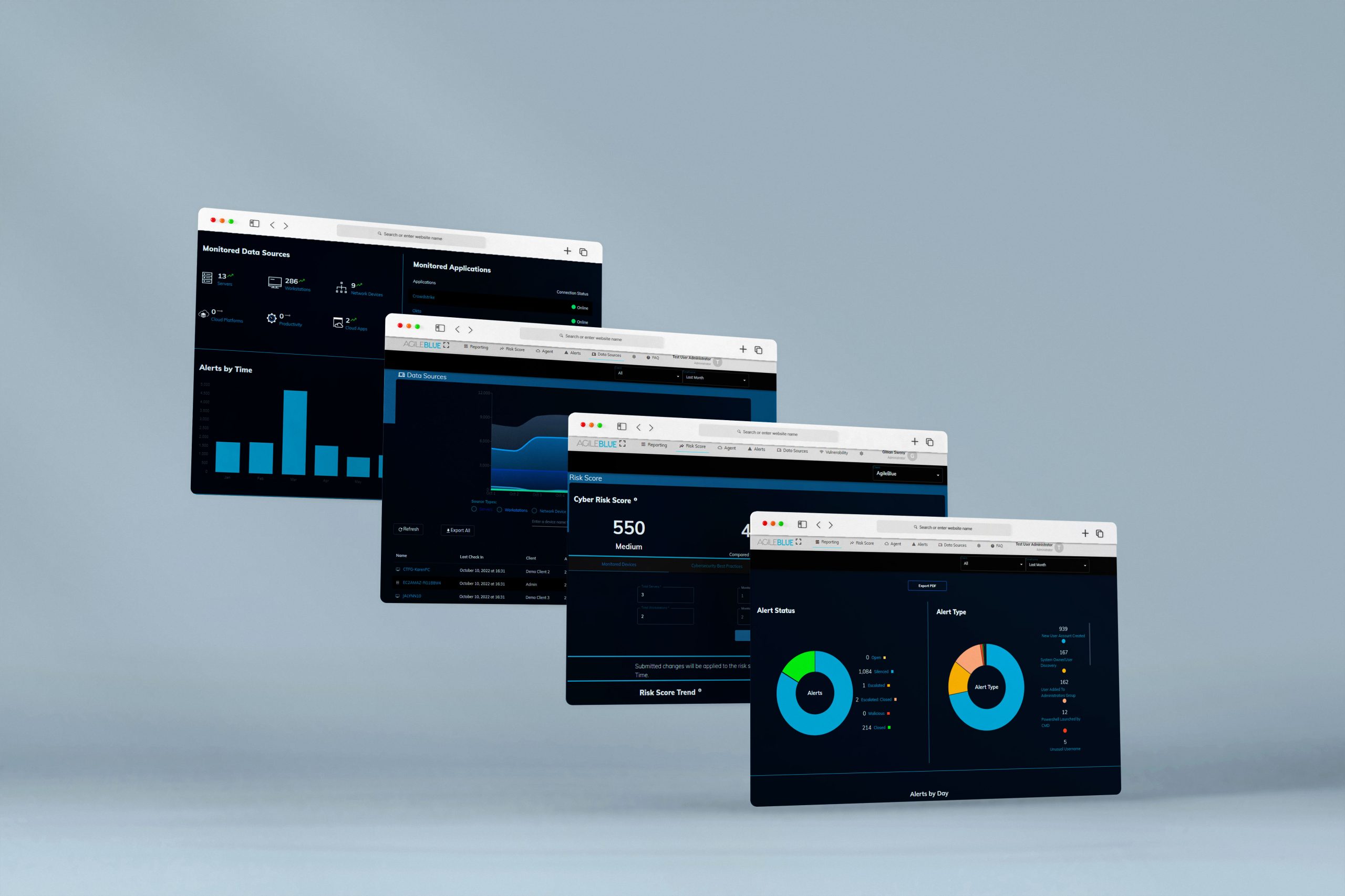 What is application monitoring?
Application security monitoring is the process of measuring application availability and potential cybersecurity threats using the data to identify and resolve application issues before they impact your application. Application monitoring is difficult due to the dynamic nature of today's hybrid cloud and cloud native environments. You may think of your applications as mobile apps, websites, and business applications, however with today's highly connected digital world, monitoring apps expands to services, processes, hosts, logs, networks, and end-users that access these applications.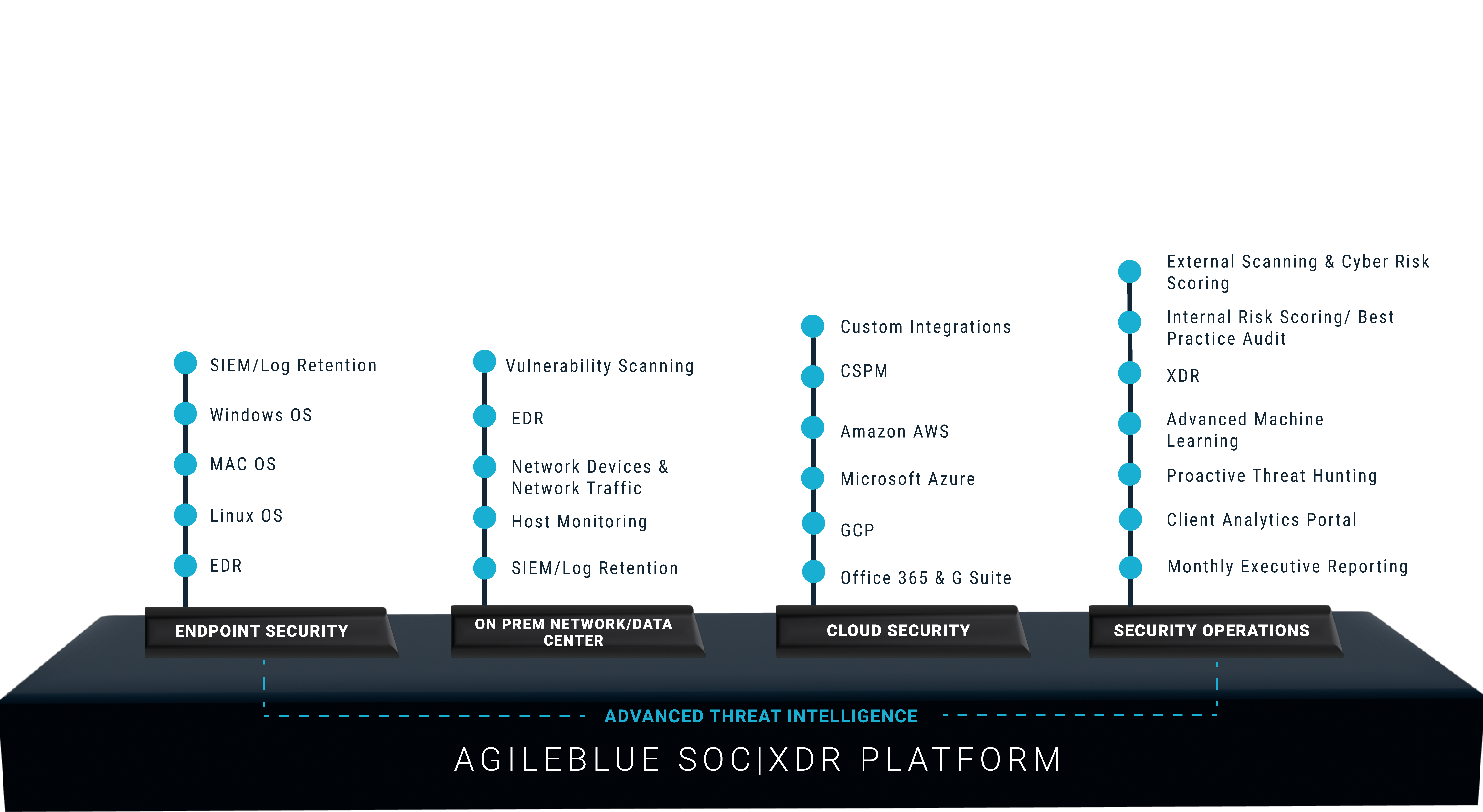 Detect Everything. Trust Nothing.
Ready To Protect Your Company?
Subscribe to our newsletter