Cloud Security Posture Monitoring

24/7 Detection of Cyber Events in Your Cloud
Simplify your cloud security
AgileBlue's Cloud Security Posture Management (CSPM) provides discovery and visibility into your cloud infrastructure assets and security configurations allowing you to access a single source of truth across multi-cloud environments and accounts. Our CSPM eliminates security risks and accelerates the delivery process so violations can be identified and remediated in real-time. The best part? We help reduce overhead expenses and eliminate friction and complexity across multi-cloud providers and accounts through centralization of controls.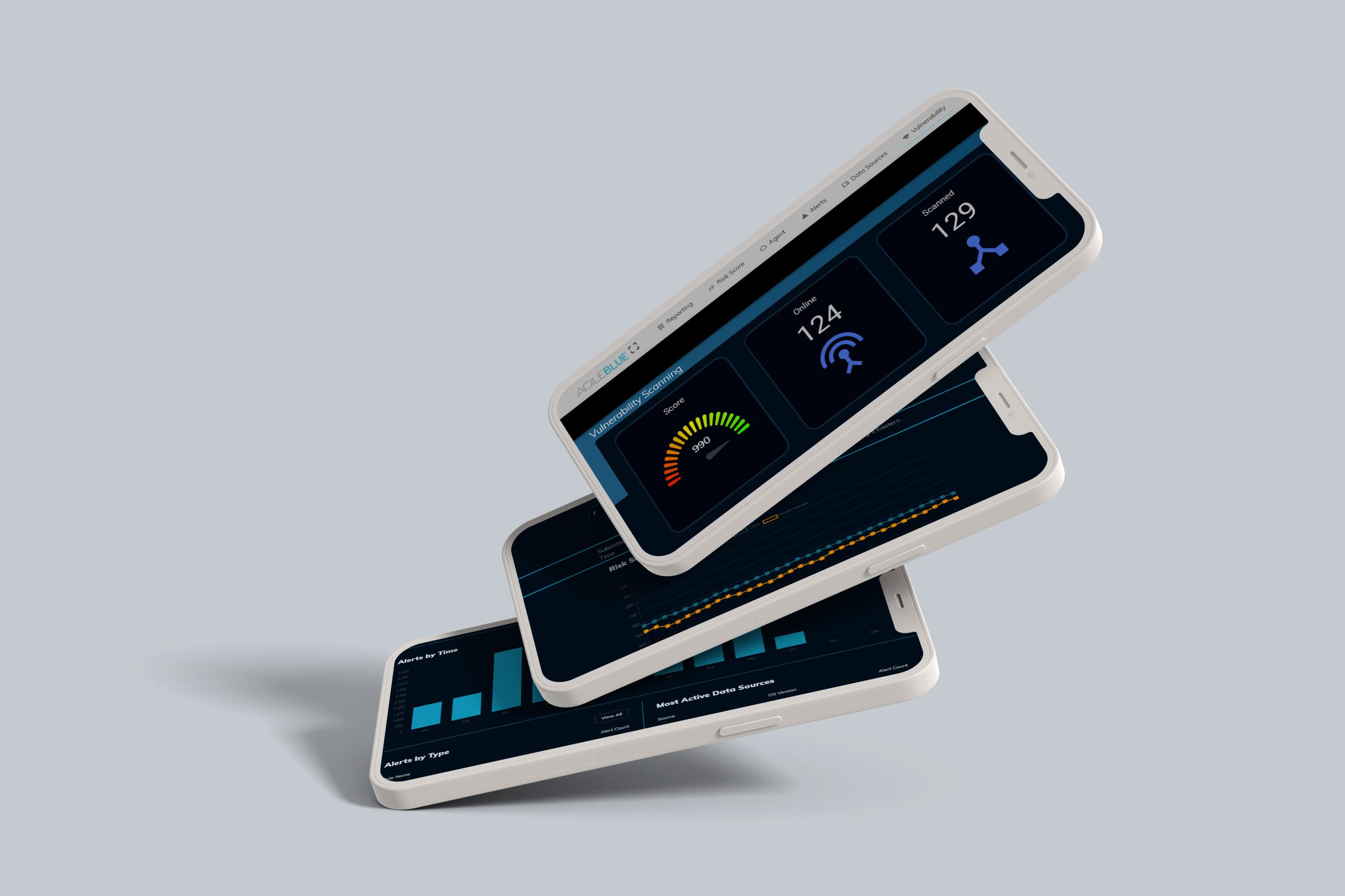 AgileBlue Monitors for Cloud Misconfigurations, Policy Changes and Security Vulnerabilities

Exposed Data

Insecure APIs

Resource Hijacking

Insecure Interfaces

Unauthorized Access

Unusual Activity
What is CSPM?
A cloud may connect and disconnect from hundreds or even thousands of other networks over the course of a day. This highly active nature makes clouds powerful, but it also makes them hard to secure. Cloud Security Posture Management (CSPM) is technology to identify misconfiguration issues and compliance risks in the cloud. An important purpose of CSPM programming is to continuously monitor cloud infrastructure for gaps in security policy enforcement. 
Cloud Security Posture Management Benefits
Continuous cloud and multi-cloud monitoring

Risk visualization and assessment
Automate remediation or remediate at the click of a button
Compliance monitoring 
DevOps
Audit for adherence to regulatory compliance mandates such as HIPAA, PCI DSS, and GDPR
Scan your storage buckets for misconfigurations that could make data accessible to the public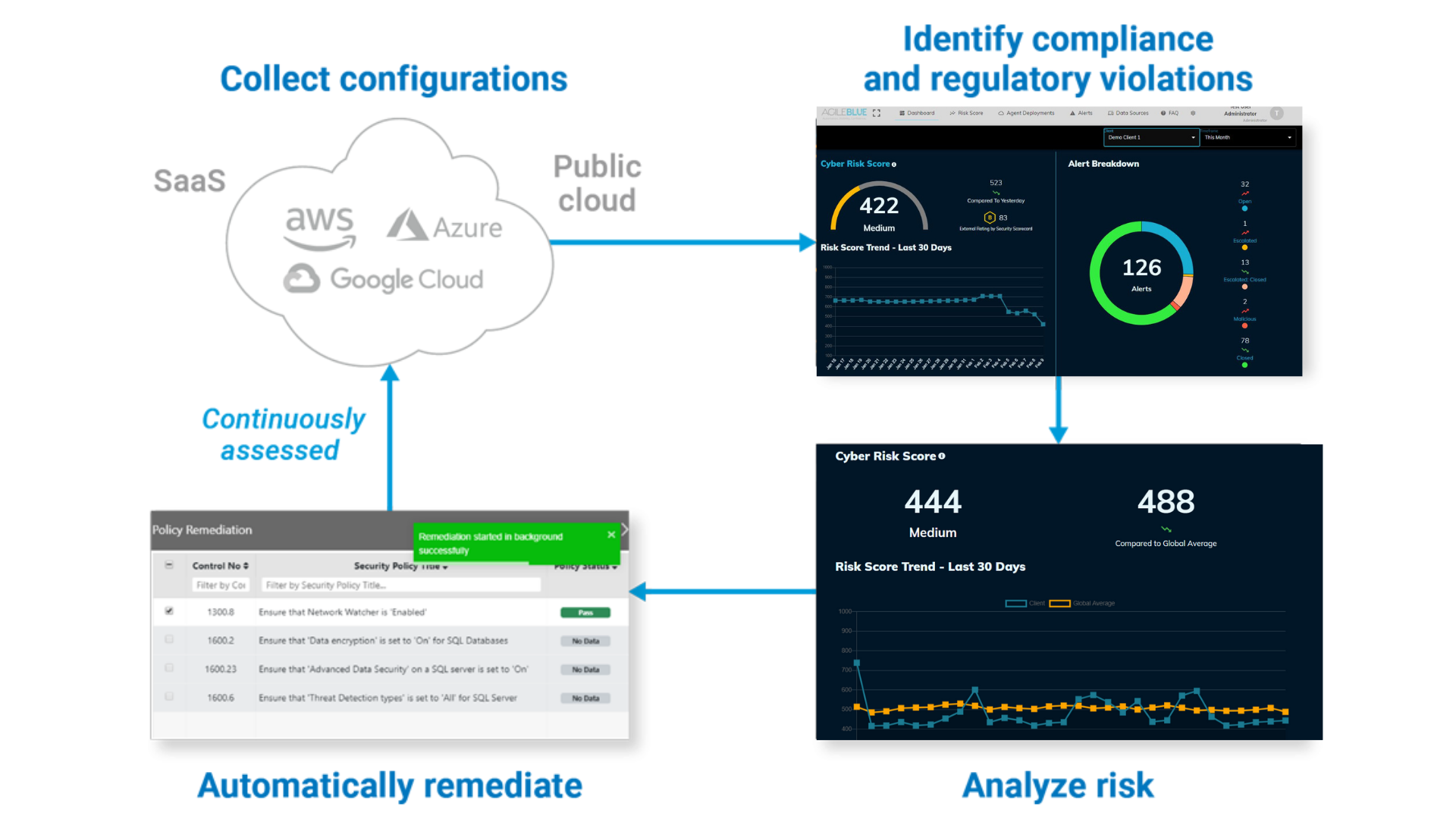 Looking for the Best Fit Solution to Your Organization? 
AgileBlue's comparison chart helps alleviate the headache of searching and sorting through the seemingly endless cybersecurity solutions. Our comparison chart provides you with an overview of the cybersecurity landscape in comparison to our platform. We custom fit AgileBlue to you so you not only get the best technology, but the right technology for your organization.
Ready To Protect Your Company?
Subscribe to our newsletter