On-Premises Monitoring
24/7 Detection of cyber events in your networks/firewalls, on-prem & remote work
Top of line monitoring capabilities
AgileBlue's comprehensive infrastructure monitoring platform manages your entire IT environment and collects data on issues across networks by monitoring servers on-premise, in the cloud, or monitoring a hybrid environment like AWS or Azure in one central system. Whether you're running your IT infrastructure entirely on-premises, on the Cloud, or hybrid, AgileBlue allows you easy set-up and full-featured IT infrastructure monitoring for all of it. We help free up your IT team so they can focus on projects that boost your bottom line.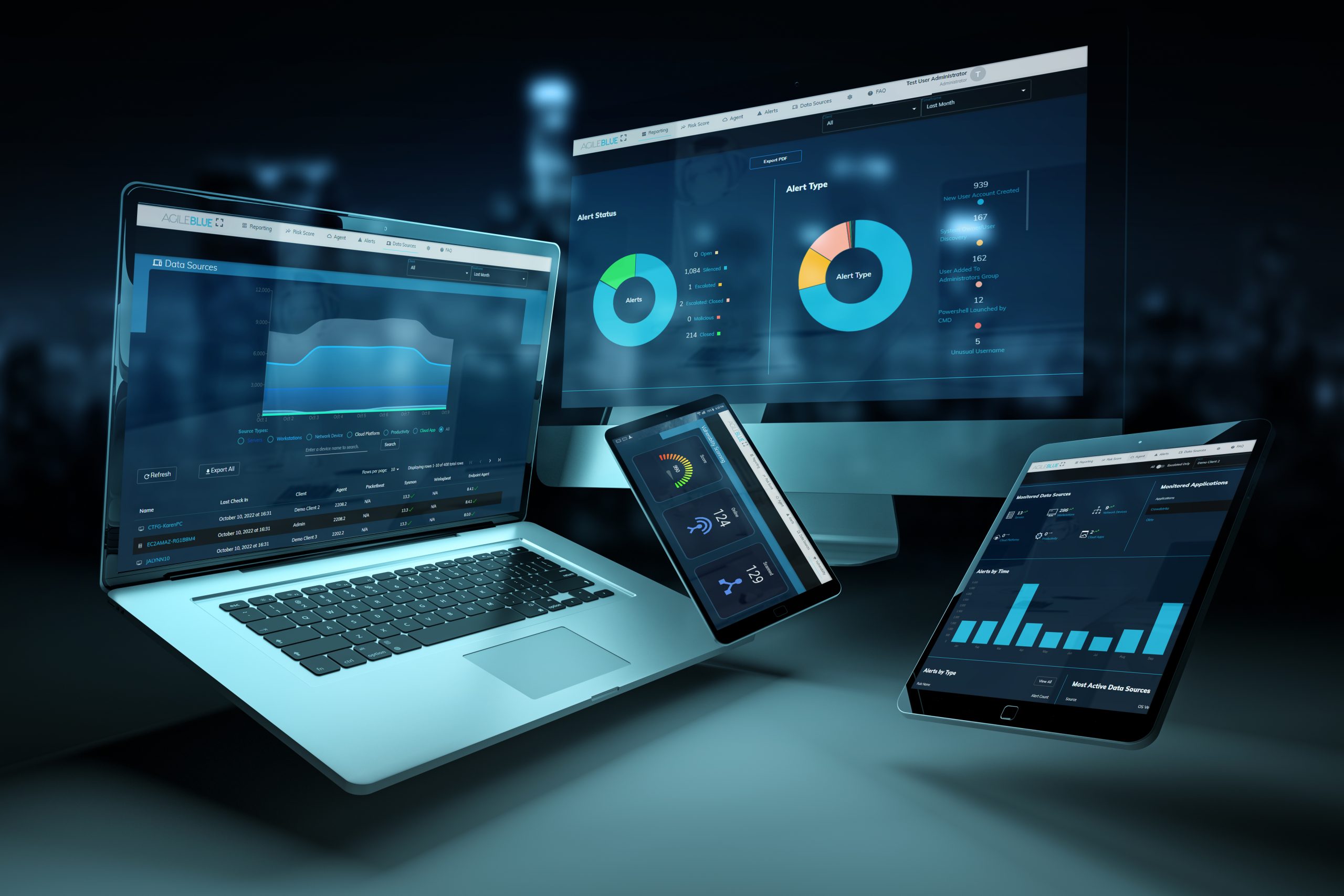 What is infrastructure monitoring?
Infrastructure monitoring, also known as on-prem monitoring, is the process of identifying what's affecting system and application performance by gathering data on health and performance of servers, virtual machines, containers, databases, and other backend components of your tech stack. A primary benefit to infrastructure monitoring is the ability to react to worst-case scenarios, saving you time and money. 
Infrastructure Monitoring Benefits
24×7 Monitoring and Detection of Indicators Cyber Attack

Prevent Network Outages
Auto-Response via Our XDR/EDR Module
Recognize and Respond to Security Threats
Focus Your IT Team on IT matters and not Cyber Monitoring
Receive Notifications in Real-Time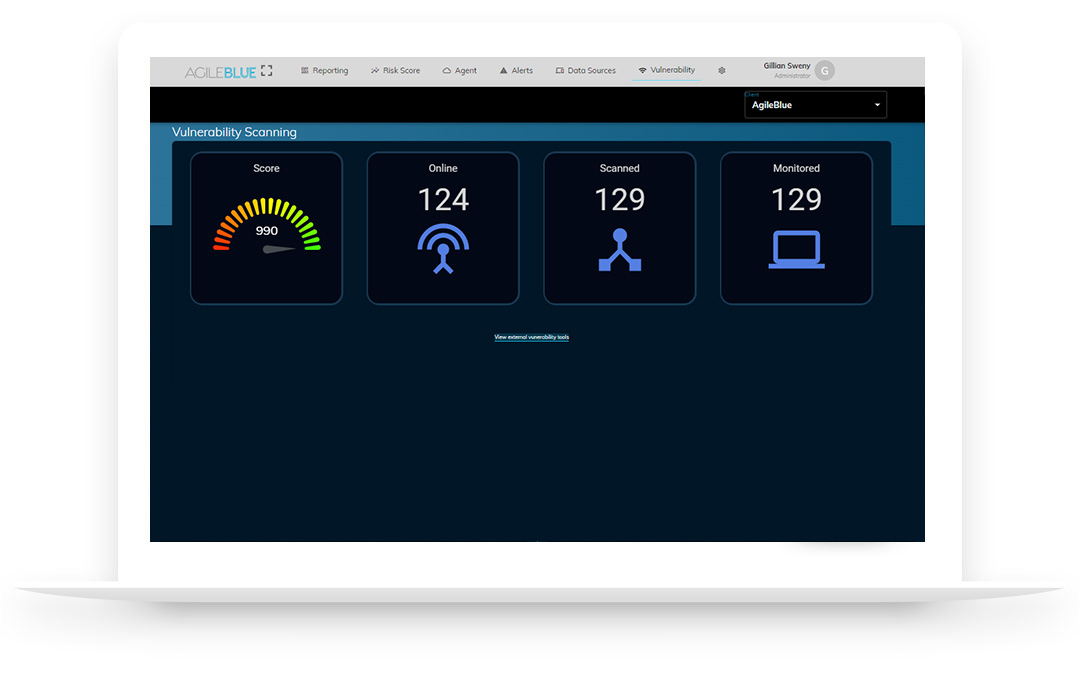 AgileBlue is partnered with industry leader Nodeware for integrated vulnerability scanning. Through this partnership, AgileBlue can proactively identify all assets within a network and detect existing vulnerabilities. Vulnerability scanning can be deployed via an agent on a device-by-device basis or via a catch-all network sensor.
Benefits: 
Asset discovery and vulnerability scanning of all devices on your network including any IoT and IP device
Scanning via an agent or via a network scanner
Complete visibility of network assets and vulnerabilities
Vulnerability risk ranking prioritizes actions
Dynamic Network Health Score to assess risk
Set for continual running or scheduled run
Helps to reduce your cost and cyber vendor sprawl
Meets compliance requirements
Detect Everything. Trust Nothing.
Ready To Protect Your Company?
Subscribe to our newsletter