Incident Response
24/7 Response to Cyber-Attack Incidents  
The industry's best, made better for you
AgileBlue's incident response team is always available, day and night, ready to protect you. We are on call 24/7 to respond, investigate, and remediate your cybersecurity emergencies. Any organization, regardless of size or industry, is faced with a wide range of potential cyber threats. You have a lot to worry about – our IR team is one more AgileBlue solution to help you sleep at night.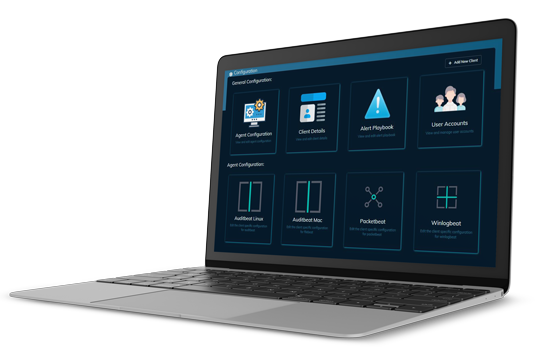 What is incident response?
Incident response is a set of information security policies and procedures that can be used to identify, contain, and eliminate cyber-attacks. The goal of incident response is to enable your organization to quickly detect and stop attacks, minimizing damage and preventing future attacks of the same kind.
When your business is compromised, your reputation is on the line. 
Contain & Control
AgileBlue's SOC analyst team will identify the initial steps to contain and control an incident and help you execute a proactive response plan by providing detailed recommendations on how to proceed.

Identify & Understand
AgileBlue SOC analysts will use propriety technology to identify and document the threat, suggest a course of action, and remediate the weakness that played a part in causing the breach.

Remediate & Recover
AgileBlue's SOC analysts are here to help you through a data breach, recover your data, and restore your systems and networks, so you can sleep at night. AgileBlue is your trusted cybersecurity partner.
To protect your team, we become an extension of it
AgileBlue's incident response team is here to help 24/7, whether the incident is a result of an accidental employee exposure or a malicious cyber threat. Our incident response service empowers our analysts with detailed data from across all endpoints allowing them to respond to threats quickly. Our experienced forensic consultants combined with leadingedge technology drives our ability to provide our clients with efficient and effective resolution.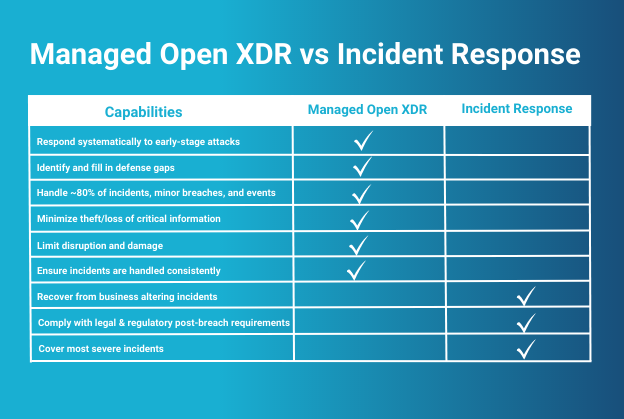 Ready To Protect Your Company?
Subscribe to our newsletter